STEP-BY-STEP GUIDE TO VIEW AND ACCEPT ADMISSION OFFER
Step 2
On the top right corner, Hover/Place your mouse over the text "Admission Lists & Prospectus".
A drop-down option labelled "JSS 1 Admission List for 2022/2023" will appear. Click on the labelled option to view the names of students offered admission for the session.
Step 3
Kindly read the congratulatory message displayed to understand the expectation for the admission offered.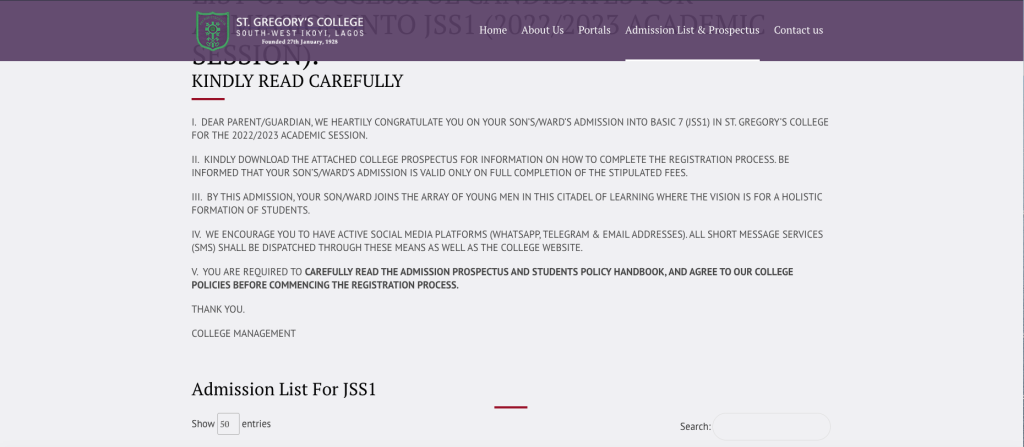 Step 4
Kindly use the search icon below the congratulatory message to search for the students Name.  Note that you can use either the First name, Last name or Middle name which was filled during the application process.
Once the student's details is visible and confirmed; Click "Click to view Prospectus" under the "Action" column, to proceed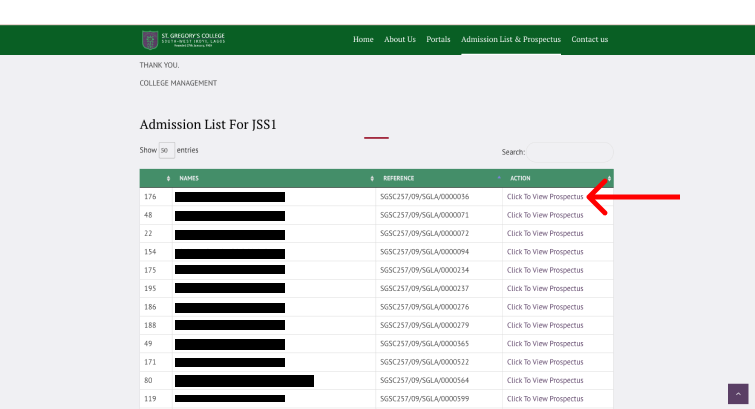 Step 5
Read through the foreword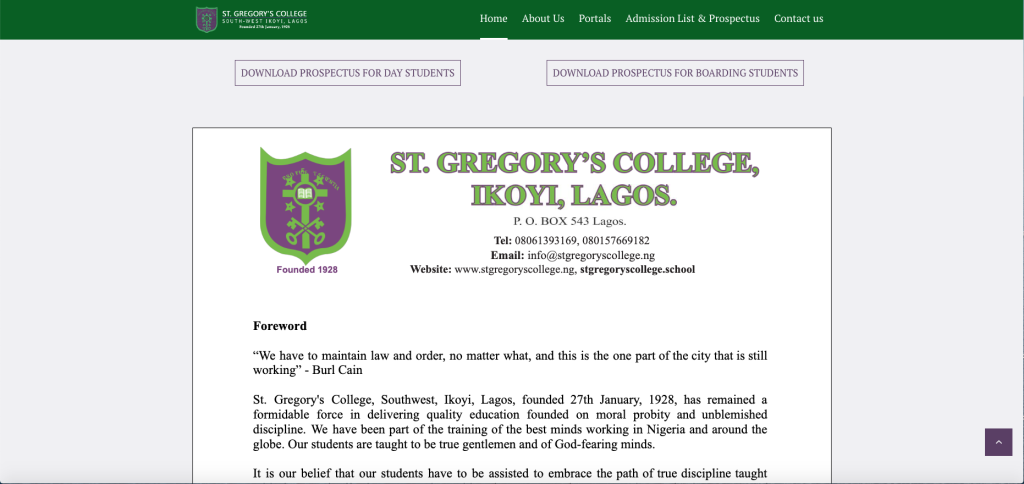 Step 6
At the end of the page, Click the checkbox that says "Check to agree and download 4th Edition COLLEGE POLICY HANDBOOK 2022 EDITION before proceeding to acceptance payment" to consent that the details of the handbook downloaded on your device is understood. Kindly note that once the box has been clicked, a copy of the student's handbook is downloaded on your device automatically.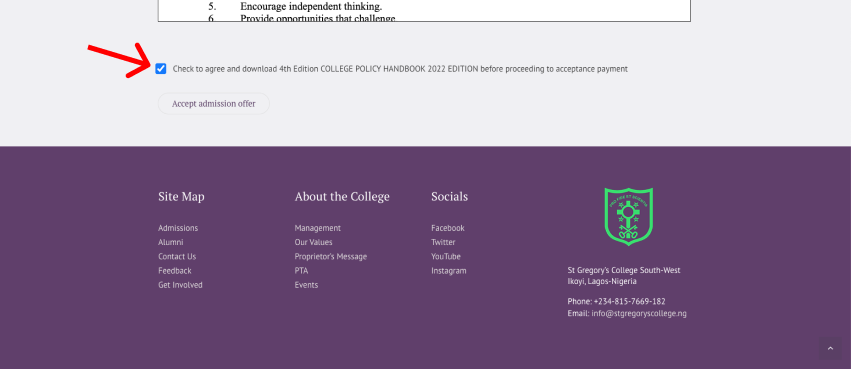 Step 7
A copy of the student's handbook is downloaded automatically and a "Accept admission offer" button appears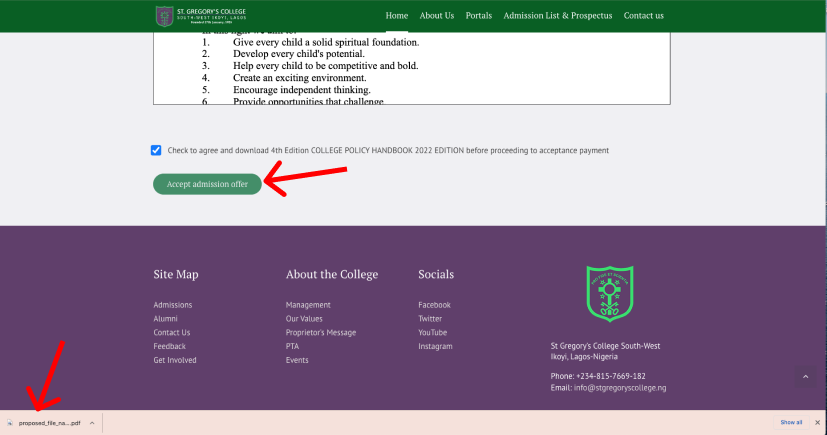 Step 8
To proceed, Click, "Accept Admission Offer" to view the account details assigned to the student. Kindly note that every student has a unique account number assigned to their admission offer

Kindly note that a copy of the receipt will be sent to your email upon payment.